The Niagara Kendo Club began in September 2004, thanks to a partnership with the Welland Wado Kai Karate clubs. Visitors are always welcome. Just contact us first to ensure there are no special events or other disruptions to our regular schedule. We accept new students during the months of January, May, and September.
Kendo Class Schedule
Tuesdays & Thursdays: 7:00 ~ 9:00 p.m. @ The Church of St. John the Evangelist, Thorold. Map – Click Here
Meet the Instructors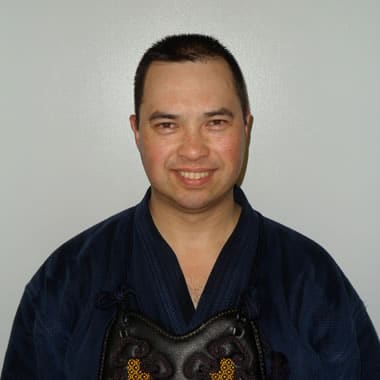 The head Kendo instructor of the Niagara Kendo Club is Mark Kawabe (5th dan Kendo, 1st dan Iaido). His training spans decades, starting at the Japanese Canadian Cultural Centre in Toronto and continuing at the University of Toronto Kendo Club. After university he spent two years in Hitoyoshi City (Kumamoto Prefecture), Japan learning the ni-to-ryu (two sword style) of Kendo. He was a member of the St. Catharines and Burlington Kendo clubs before founding the Niagara Kendo Club.
Mark continues to train with a variety of Sensei, but primarily with Tsumura Sensei (8th dan) and the Japanese Canadian Cultural Centre in Toronto, Kimura Sensei (7th dan) at the Mississauga Kendo Club and Yamada Sensei (5th dan) at the Hamilton CJCC Kendo Club.
Our Club Name
We started as the Hayakawa Kendo club in 2004. We changed our name to the Niagara Kendo Club in September 2016.
A Few Club Rules – Click Here
Commonly Asked Questions – Click Here